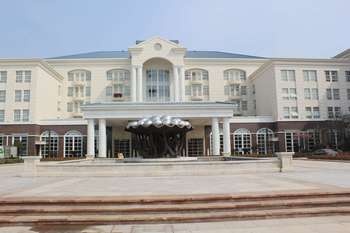 The Guanyuan Liusu Hotel provides a great place for travelers to relax after a busy day.
The hotel is located approximately 18km from Suzhou Railway Station. Transportation around the city is also convenient, with Yue Liang Wan Metro Station within walking distance.
In their spare time, guests can explore the hotel's surroundings. This Suzhou hotel offers parking on site.
Germaphobes can rest easy - the level of cleanliness is highly rated at this hotel. This hotel is a popular accommodation for guests traveling with families.